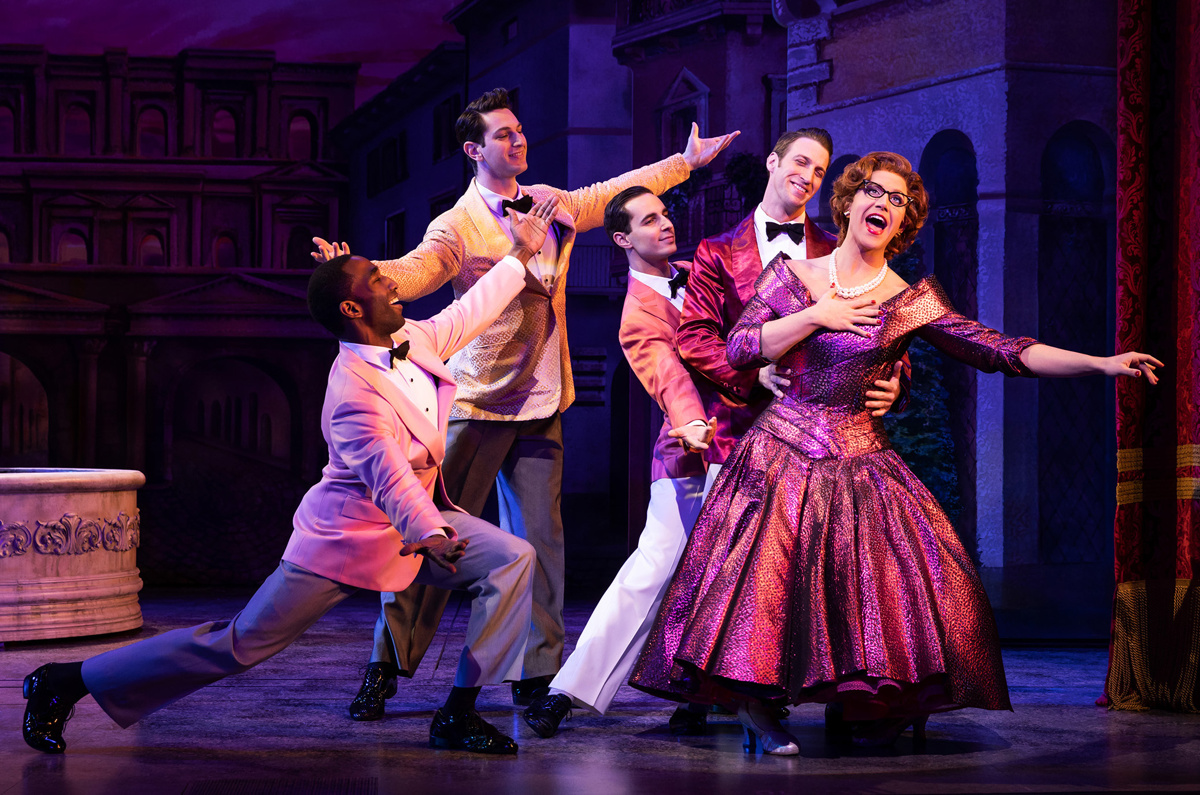 Breaking News:  Hot on the heels of receiving 11 Tony Award Nominations TOOTSIES' Dorothy Michaels aka Michael Dorsey is basking in the glow of her newly found stardom, quickly becoming the toast of Broadway and the hinterlands of New Jersey and tristate area where patrons are flocking into Manhattan (despite the new higher tolls) to see this newly discovered star.
They are willing to do just about anything and will probably have to, to get to see this phenomenal, fabulous star-is-just-born sensation who is the cause of a what has been hailed as "a tsunami of out of control laughter" from those lucky enough to catch her performance.
Tourists are warned that tickets are "mighty tough" to come by and to scoop them up ASAP to see TOOTSIE.  That is the title of her hysterically funny musical comedy.  Dorothy Michaels (which she prefers to be called) stars in this star vehicle that has just opened at the appropriately named Marquis theatre where Dorothy Michaels has been anointed its new Queen.  Respectfully, Michael Dorsey has been appointed new King in residence for what seems to be a "mighty long reign" according to close sources related to the production.
If it is possible to get double Tony Awards for portraying Dorothy Michaels and Michael Dorsey then Santino Fontana should be the one to get them.
Based on the hit 1982 film certain adjustments have been incorporated into the story of a 40 year old downtrodden, unsuccessful actor Michael Dorsey whom no one particularly likes, including casting directors, writers and producers.  Not the best recipe for success for an actor.
So with the help of a pair of falsies and a pair of glasses, a wig and a pair of sensible pumps Michael has the courage and gumption to audition for the very same director who previously threw him out as Dorothy Michaels.  And faster than you can say William Ivey Long – Voila!  A star is born.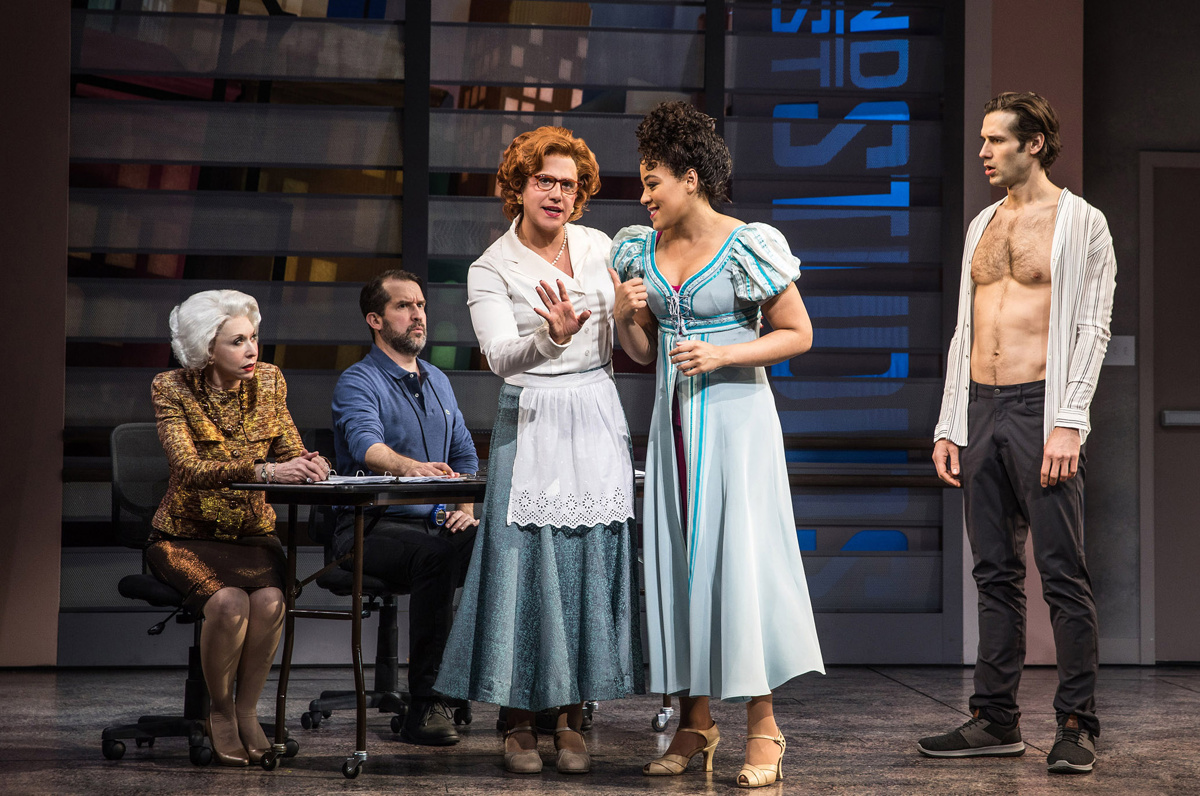 Starring in a musical version of Romeo and Juliet, sort of.  It's called "Juliet's Curse." But not for long.  Everyone is so smitten with Dorothy that it is soon retitled "Juliet's Nurse" giving director Scott Ellis ample opportunity to lampoon musical theater's auditions, rehearsals, wealthy producer Rita Marshall (Julie Halston), agent Stan Fields (Michael McGrath), choreographer cum director Ron Carlisle (Reg Rogers), a tall, lithe and hunky guy Max Von Horn (John Behlmann) with a minimum of talent but maximum abs hot off his win on Race to Bachelor Island and what goes on backstage leading up to the eventual, eventful opening night.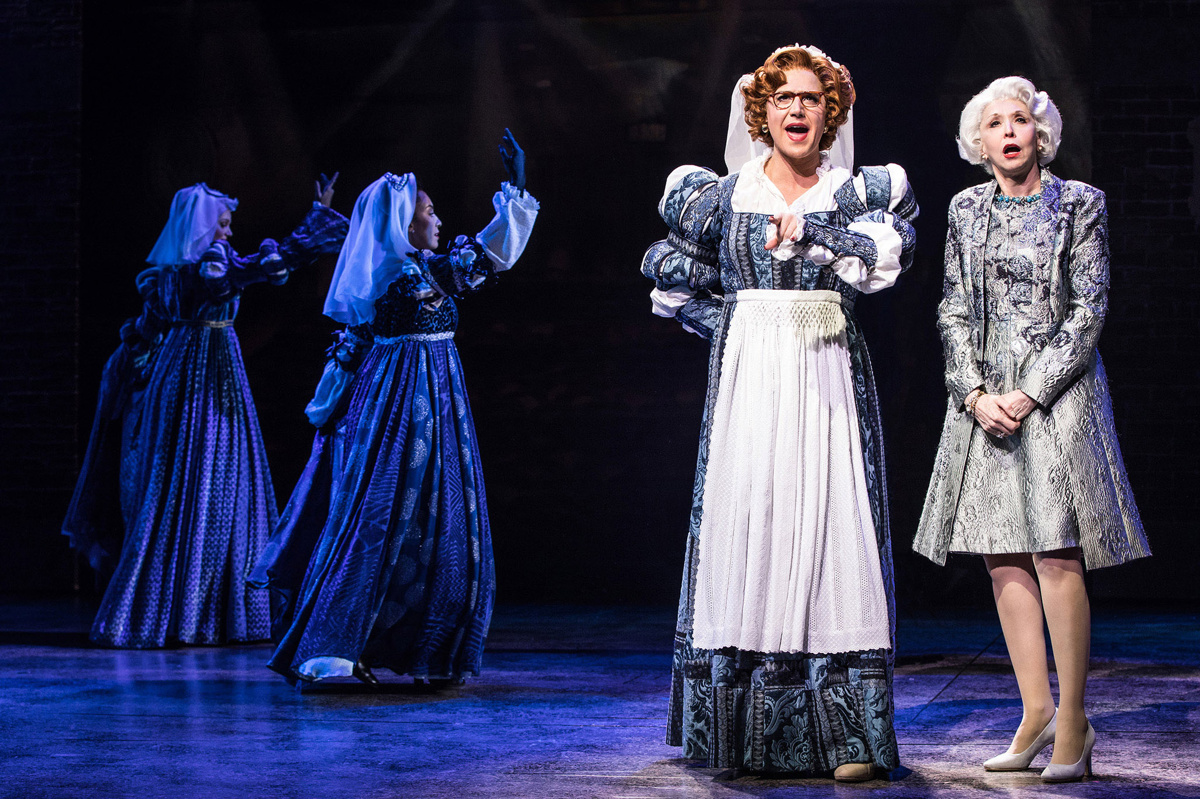 The book by Robert Horn is absolutely to die for – from laughing.  Not since THE PLAY THAT GOES WRONG have I laughed so much, so hard, so often.  And TOOTSIE has songs.  Songs by David Yazbek.  Songs with very clever lyrics (almost patter songs) with tunes that fit in just right moving everything swiftly along.  To wit MAX's heartfelt adoration song to Dorothy "This Thing" that is a showstopper.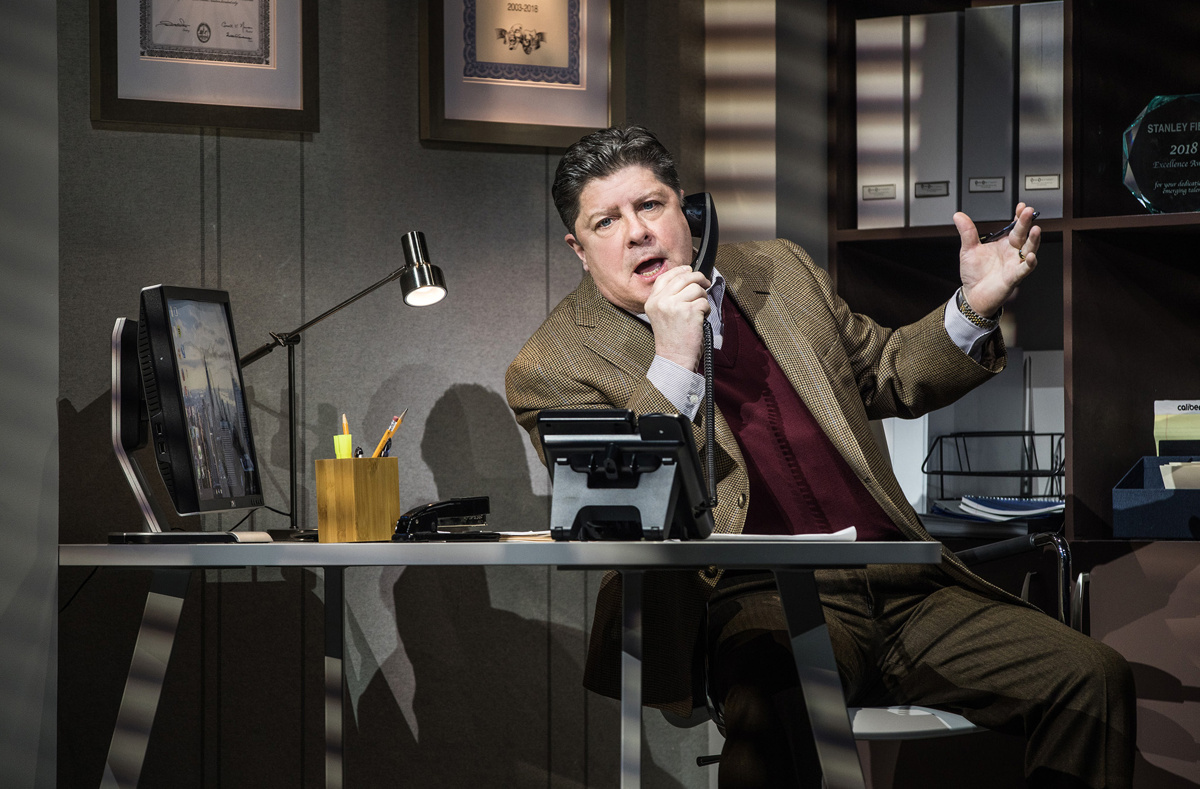 Speaking of which.  I was fortunate enough to see TOOTSIE the night the Tony Award Nominations were released when a once in a lifetime moment occurred.  There is a point in Act II where Michael's agent discovers the sham and says to him that he had heard that Dorothy was being considered for a nomination for a Tony and he was ready to vote for her until…Well, the audience erupted into SPONTANEOUS, LOUD AND PROLONGED APPLAUSE.  I HAD NEVER EXPERIENCED THE LIKES BEFORE.  It was real life stopping the make-believe life of the show.  Santino Fontana reacted in character and it was at least five minutes before the show could continue.  Bravo! Or should it be Brava!?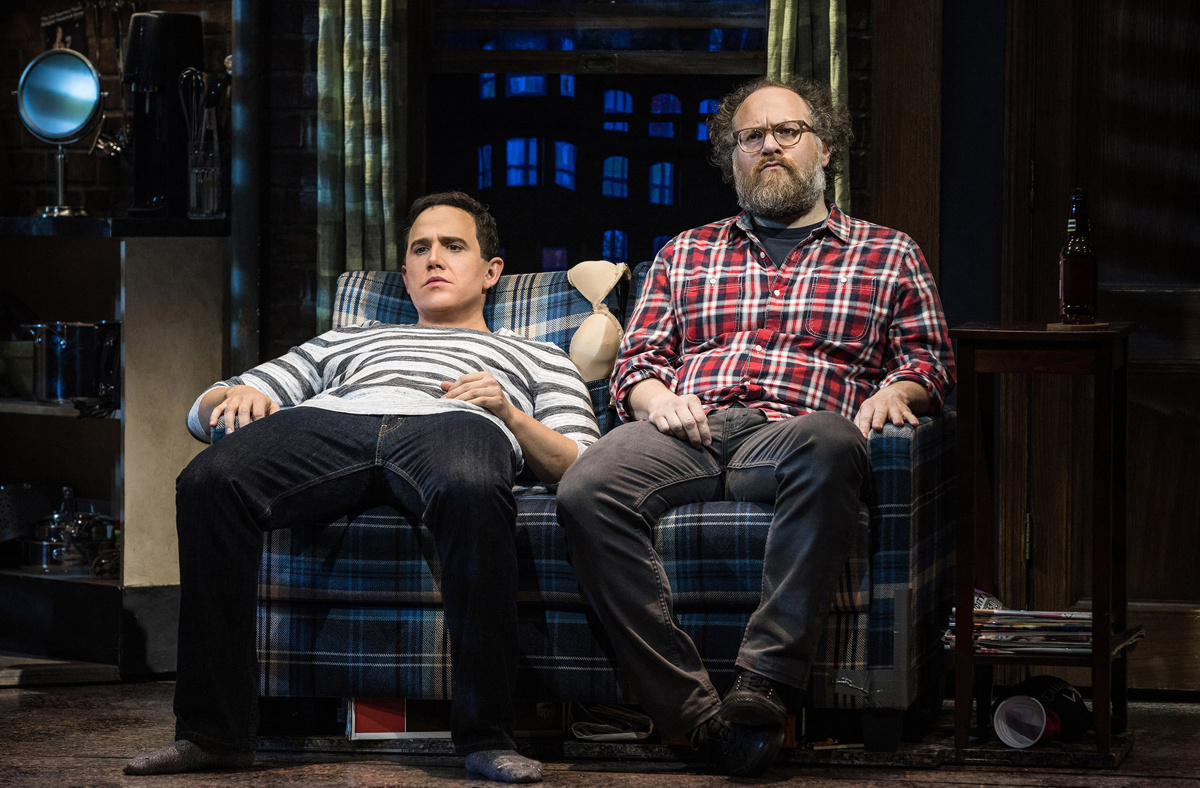 Here I will mention the other wonderful cast members:  Michael's writer friend and roommate Jeff Slater (a terrific Andy Grotelueschen) in on the scheme, Sandy Lester (Sarah Stiles) a constantly depressed actress who's song is repeated three times to great effect ("What's Gonna Happen") and Lili Cooper as Julie Nichols the Juliet of the show within the show whom Dorothy falls head over heels for as Michael and where Max falls head over heels for Dorothy and Sandy falls for…JUST SEE THE SHOW!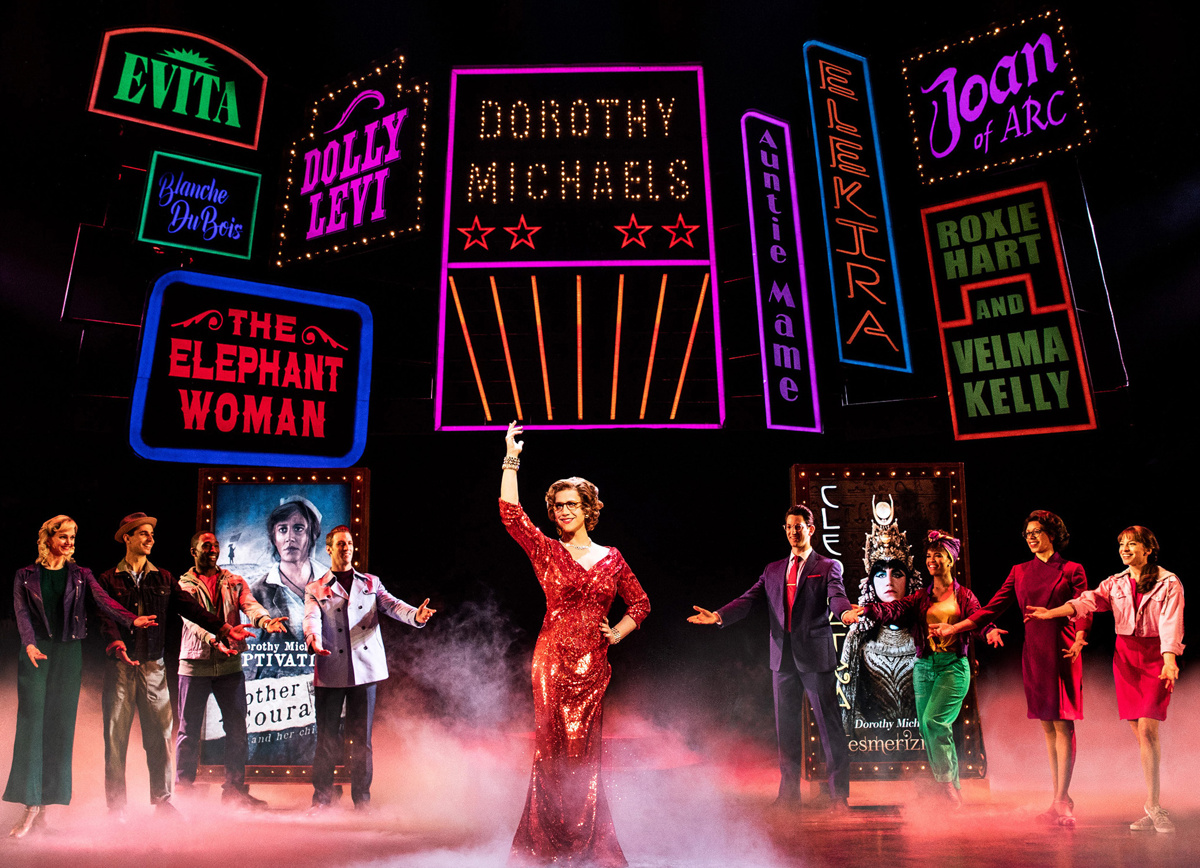 Costumes by William Ivey Long are perfect as usual.  Quick changes are incredible.  Along with set design David Rockwell, Lighting (Donald Holder), Hair and wig design (Paul Huntley), inspired choreography by Denis Jones and finally the sound design Brian Ronan – music to my ears.
Dorothy Michaels sings "I Won't Let You Down."  And she doesn't.  None of them do.  It's a tour de force production that will have the producers laughing all the way to the you-know where.
Bless all the creative people who have met with obstacles along the way to success and have overcome them with great ingenuity.  Dorothy Michaels being a prime example.  Long may she reign!
Be sure to pick up your 8×10 glossy autographed head shot of the unstoppable Dorothy upon leaving the Marquis! Something to remember her by, although you won't soon forget her.
2 hours 30 minutes.  One intermission
Photos:  Matthew Murphy
Visit www.TalkEntertainment.com
Tags: No Comments