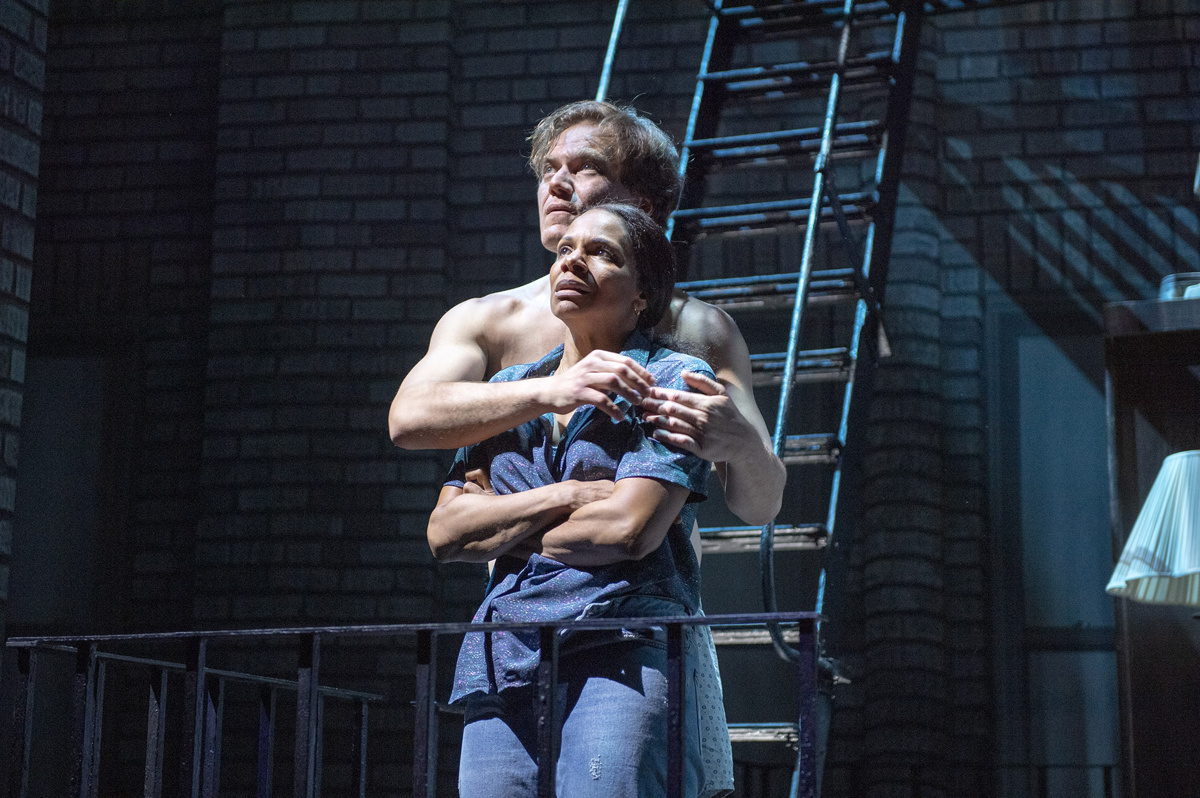 Some believe in love (or is it lust?) at first sight and others do not.  So, why not take a chance on love?  One never knows.  For skeptical Frankie (Audra McDonald) a middle-aged actress with a tough veneer turned waitress (to earn a living) it isn't so easy.  For Johnny, a charming, persistent short order cook who works in the same Greek greasy spoon and can quote Shakespeare (sort of) it's a no brainer. He is hooked immediately.  He knows for sure.  She doesn't.
He only has eyes for her.  She has noticed his sexy wrists.  He has noticed how kind she is to an elderly man with a cane who comes every day at the same time and couldn't help but notice her prominent, shapely breasts.  And so here they are.  After a date that has taken some time to arrive.  Connecting.  Circa 1987.  Naked.  In bed.
Two unique and unforgettable characters brought together by who knows what.  Circumstances?  Physical attraction?  Loneliness?  Fate?  Or the full moon that shines through a window of Frankie's walk up apartment in Hell's Kitchen on the West Side of Manhattan where Bach's Goldberg Variations is softly playing on the radio as these two characters toss and tumble in the darkness having wild, uninhibited, uncontrollable, audible sex; their nakedness blurred by the soft lighting by Natasha Katz and the spellbinding claire de lune.
It's a raw and romantic evening.  Full of disclosures and discoveries.  And coincidences.  A master class in acting and directing.  Honest and extremely amusing dialogue supplied by Terrence McNally in this superb revival of FRANKIE & JOHNNY in the CLAIRE de LUNE originally produced by The Manhattan Theatre Club in 1987.
The guarded Frankie doesn't quite know what to make of Johnny.  No sooner have they done it that he is talking marriage and kids.  She is just plain hungry.  Promising to make meat loaf sandwiches if he will soon after leave.  And thus we get to know them both, slowly revealing their deep rooted selves.  Including some very blunt sexual references that are very amusing.  The Great Dane story for one.
We are voyeurs.  Intruding into their lives courtesy of Mr. McNally.  It's a pleasure to watch them develop before our eyes.  Listening to their back and forth banter.  And remembering that one could call into an all-night radio station and make a request "for the most beautiful music ever written" and have your wish granted.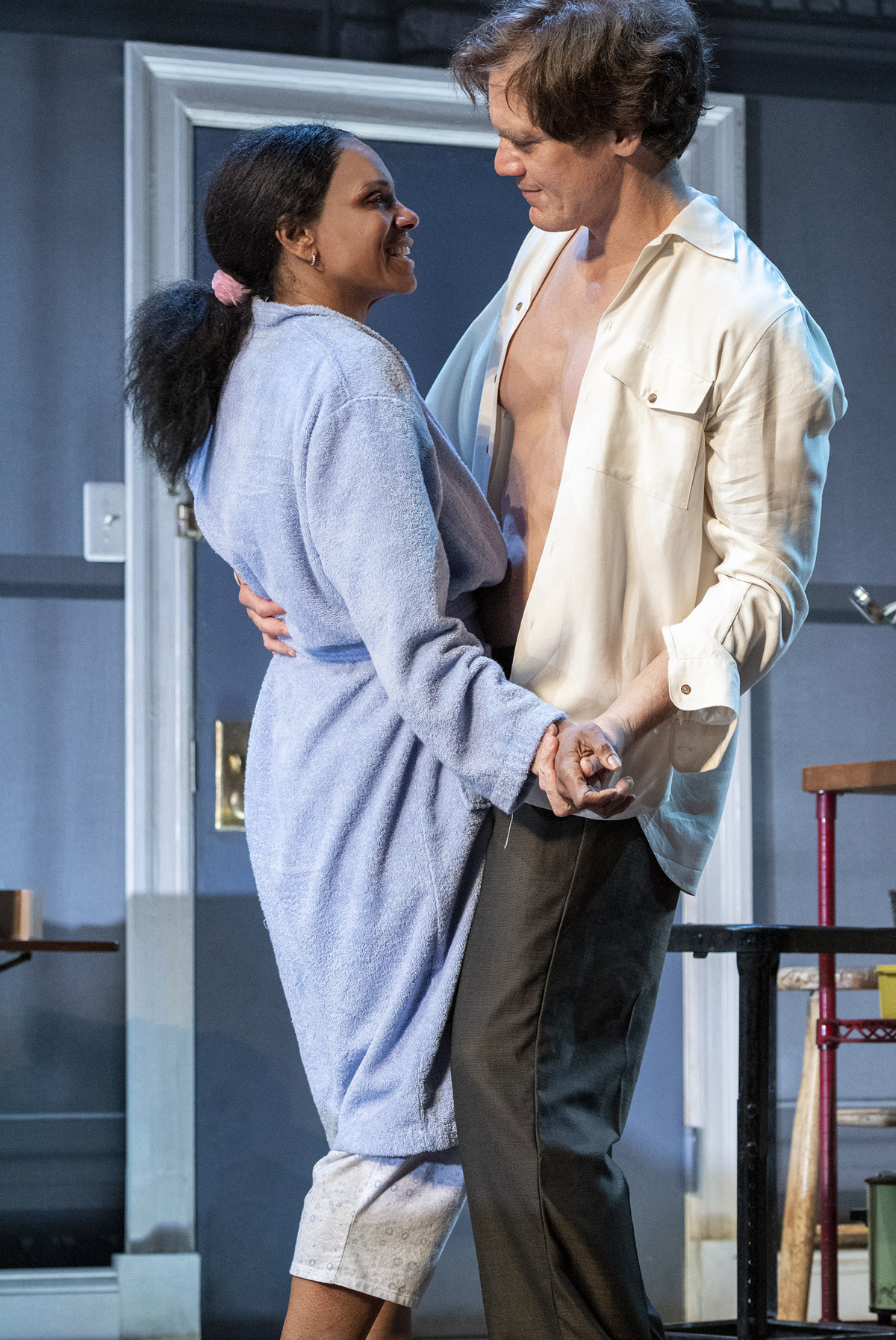 See this wonderful production and don't be afraid to take a chance on love whenever it may unexpectedly appear.
Finely directed by Arin Arbus on, at first look, a too large set by Riccardo Hernandez for this intimate examination of Frankie and Johnny.  However the terrific acting by Audra McDonald and Michael Shannon more than adequately fill the space with their talent to unearth their character's desires.  We wish them well.
2 hours 15 minutes one intermission.  Broadhurst Theatre.  Limited 16 weeks engagement through August 25th.
www.frankieandjohnnybroadway.com
Photos:  Deen van Meer
Visit www.TalkEntertainment.com
Tags: No Comments