You know, he's the guy with the glasses perched atop his mostly bald pate.  Prince.  Hal Prince.  Producer.  Director.  Visionary.  Twenty one count 'em twenty one Tony Awards – and counting.
At 89 he's not finished yet.  You can see samples of his work at the Samuel J. Friedman Theatre in PRINCE OF BROADWAY where a retrospective revue of his work in on view featuring a cast of nine, 36 musical numbers from 16 musicals including Cabaret, Follies, Showboat, Fiddler on the Roof and She Loves Me etc.  Quite an achievement if he doesn't say so himself.  Co-directed by Susan Stroman.
Ed Sullivan would have loved it.  For those of you youngsters who don't remember Mr. Sullivan  he would feature numbers from hit Broadway shows on his Sunday night TV variety program that gave everyone who had a TV the opportunity to see live performances of the most recent Broadway season.
The numbers recreated from Hal's catalog of shows is the next best thing to seeing the originals – in most cases.
It's a sweeping panorama of Hal's hits and some misses.  Mostly mega hits.  After 30 years The Phantom of the Opera is still crashing its chandelier nightly.
By his own admission he's been one lucky duck.  And smart!  He's worked with some of the greatest writers and composers.  Especially Stephen Sondheim.  It helped that Prince Hal was extremely hungry and determined to be a part of the best of Broadway.
However. you will learn more from his "NOTES" in the PLAYBILL than you will from the sparse intros (Book) by David Thompson – where the nine member cast each speak in turn as Hal wearing his trademark distracting glasses that get lost mostly in the hair of the mostly excellent performers.
PRINCE OF BROADWAY is a Reader's Digest version of memorable (and some not so memorable) songs/scenes from the incredible resume of Hal's productions.  But without proper lead-ins some might be lost as to what is going on at times.  No matter.  Enjoy the songs and performances.
Especially those of Tony Yazbeck who shines in whatever he does, Karen Ziemba, Chuck Cooper as a magnificent Tevye, Brandon Uranowitz and Emily Skinner with able support from Michael Xavier, Janet Dacal, Kaley Ann Voorhees and the bombastic Bryonha Marie Parham.
Some segments work much better than others but I'll leave the final voting up to those who see the show for themselves.  There are spurts of brilliance but also some low points as well.  PRINCE OF BROADWAY is less than the sum of its parts.
The sets and costumes are by Beowulf Boritt and William Ivey Long respectively.
Jason Robert Brown has written an original number that ends the two act, two and a half hour show for the ensemble "DO THE WORK" – It's very good and I wish it had opened the show and then bookended it as its finale.  His overture could be called "Name That Tune."
Limited engagement through Oct 22nd.  Manhattan Theatre Club production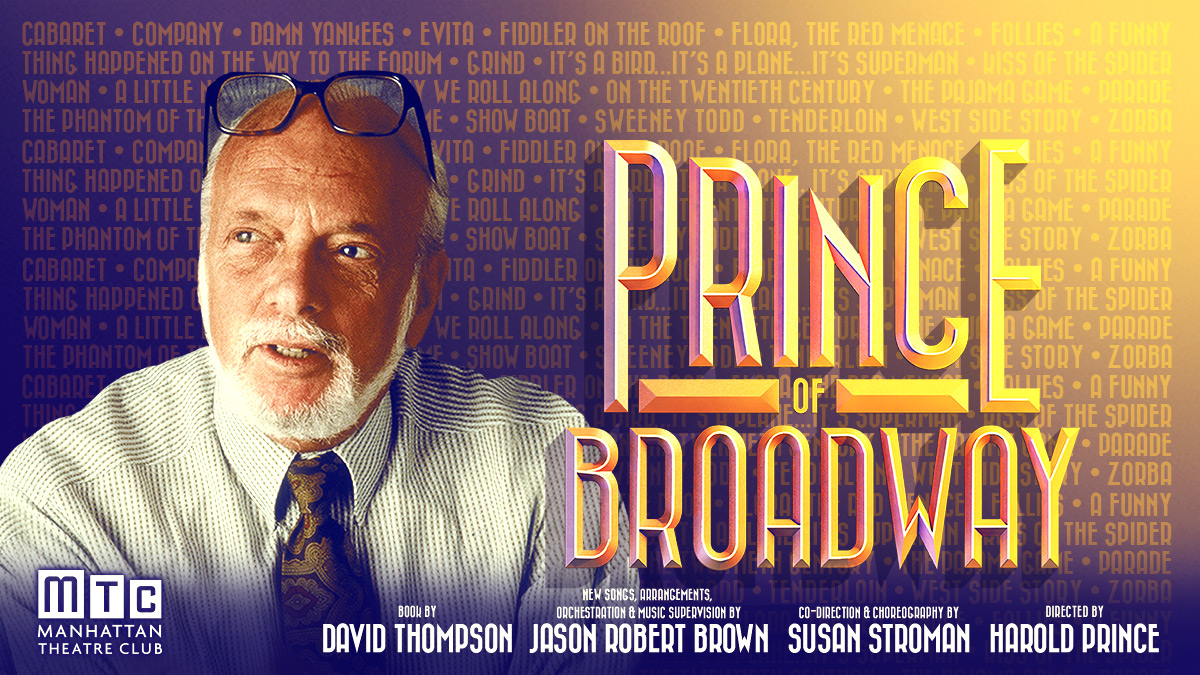 Photo:  Emilio Madrid-Kuser
Visit www.TalkEntertainment.com
Tags: No Comments