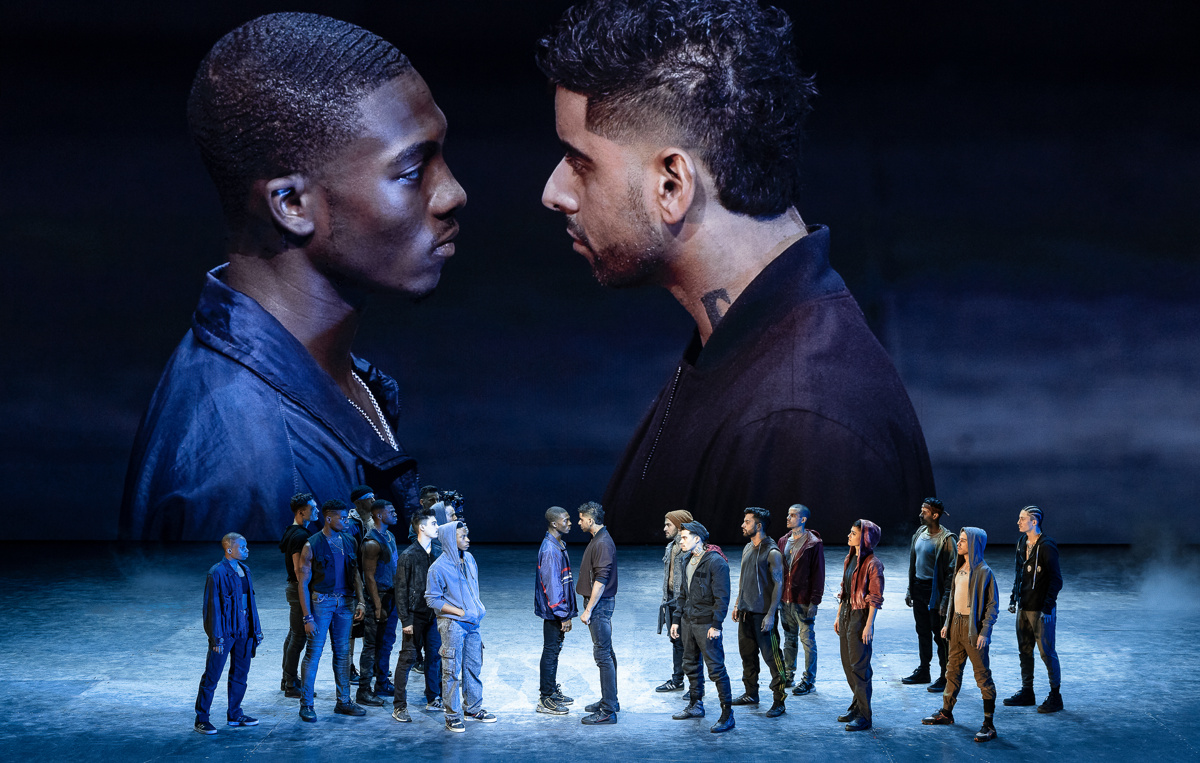 The torch has been passed.  WEST SIDE STORY will never be the same.  The JETS and the SHARKS have evolved in this daring, audacious, re-imagined, multiracial, up-to-date, timeless, violent yet beautifully touching phenomenal production now playing at the Broadway Theatre – hopefully for a very long time – directed by Ivo van Hove who has taken over the creative reins from Jerome Robbins who conceived, directed and choreographed the original in 1957.
In the words of Stephen Sondheim the lyricist of West Side Story then and now – "having the vision's no solution, everything depends on execution – putting it together that's what counts."
This quote from SUNDAY IN THE PARK is what really matters.
And Ivo van Hove has put together an altogether impressive production with some most original and controversial choices.  Somehow it all works to evoke the tragic love story of two young people from opposite sides of the raging gang wars of the upper west side of Manhattan trying to stay together as they are torn apart by prejudice.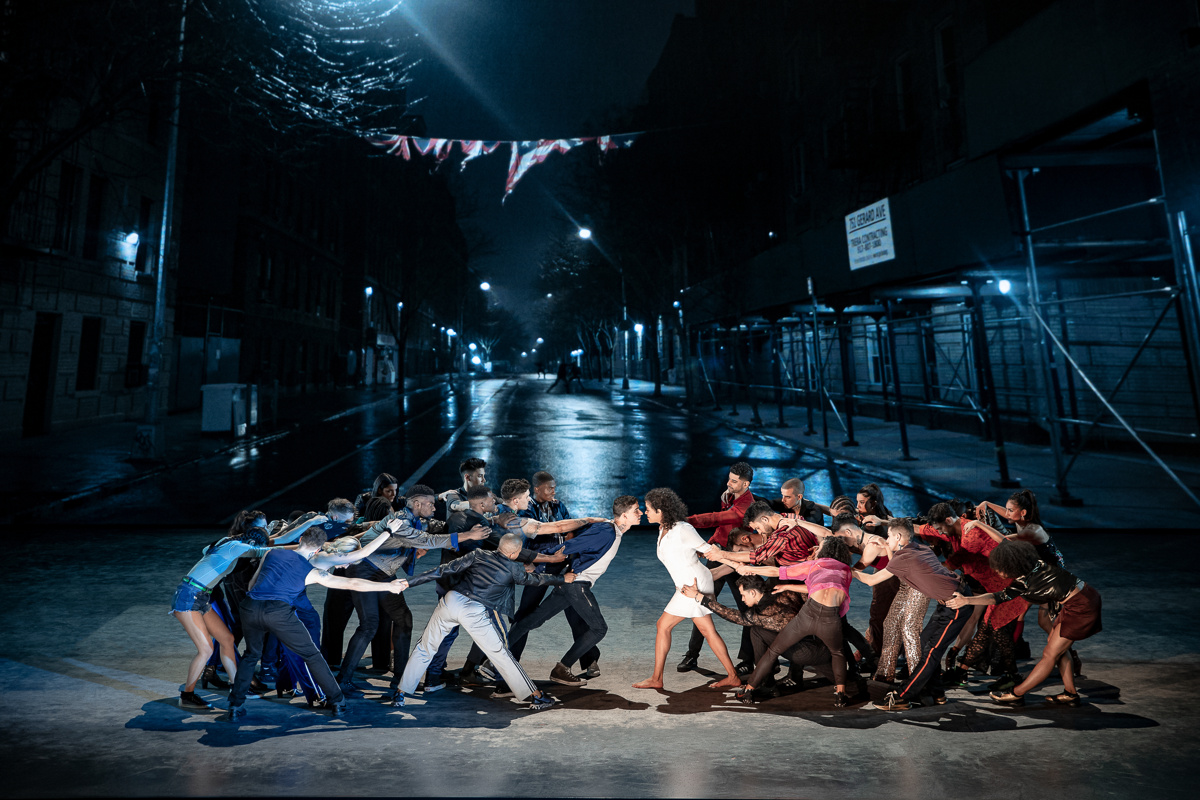 Tony (a mesmerizing Isaac Powell – his "Maria" is sensational) and Maria (a totally realistic match for him) both with astounding voices make us truly believe in their love for one another.  Perhaps their first love.  The playfulness, the tenderness the wonder of young love and their tragic outcome due to circumstances beyond their control.  You will weep at the explosive outcome.
The new vibrant street-wise choreography has been created by Anne Teresa De Keersmaeker with great success.  It's not easy to make us momentarily forget the great Jerome Robbins.
But she accomplishes just that with her ensemble of terrific triple threat actors.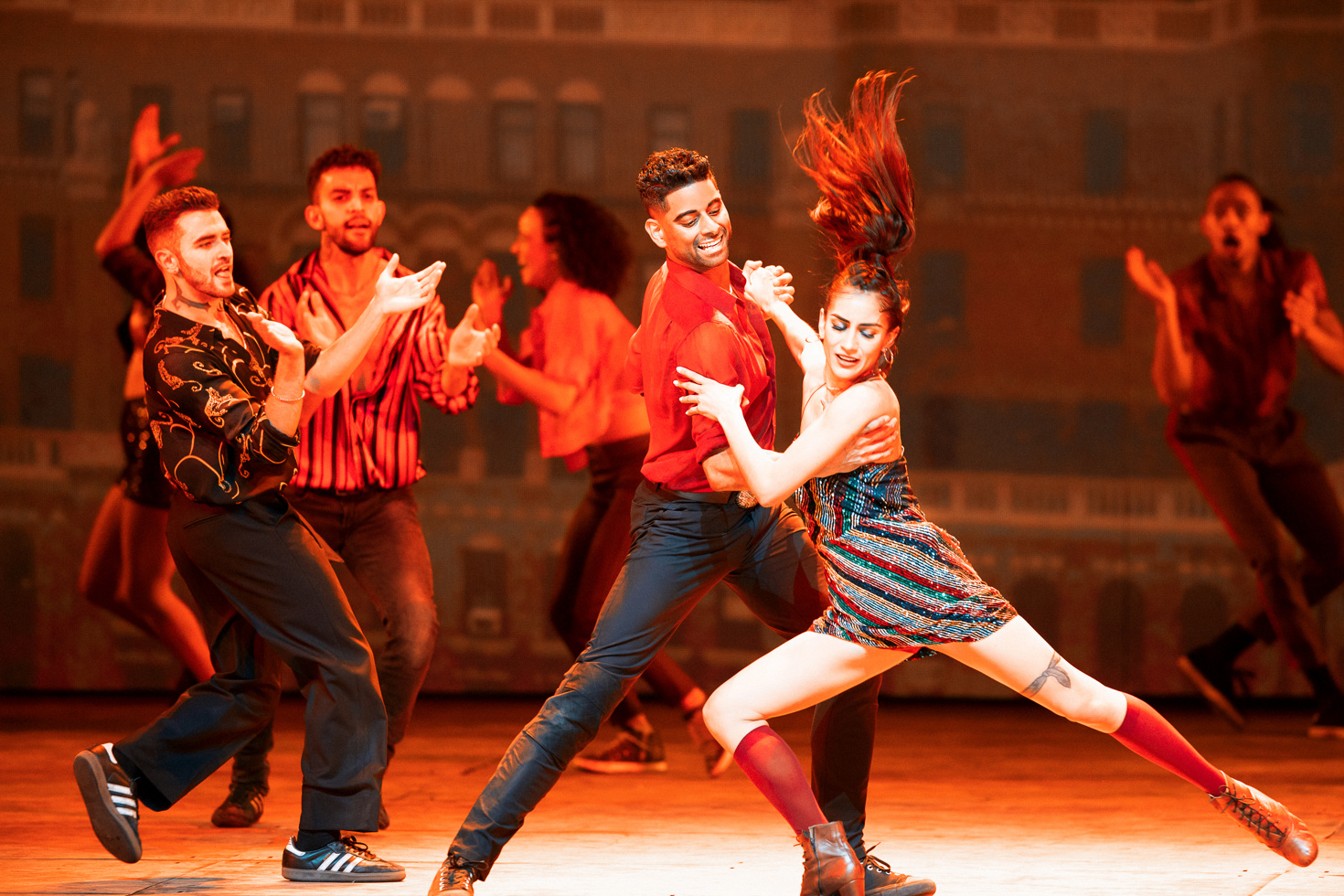 Of course the penultimate star is Leonard Bernstein with his majestic, timeless score that has been retrofitted with new orchestrations by Jonathan Tunick.
How impressive to hear it live with a full orchestra in the pit led by Alexander Gemignani with lyrics by a young Mr. Sondheim.  Listen closely to some of the foreshadowing words in "One Hand, One Heart" and chills will race up your spine.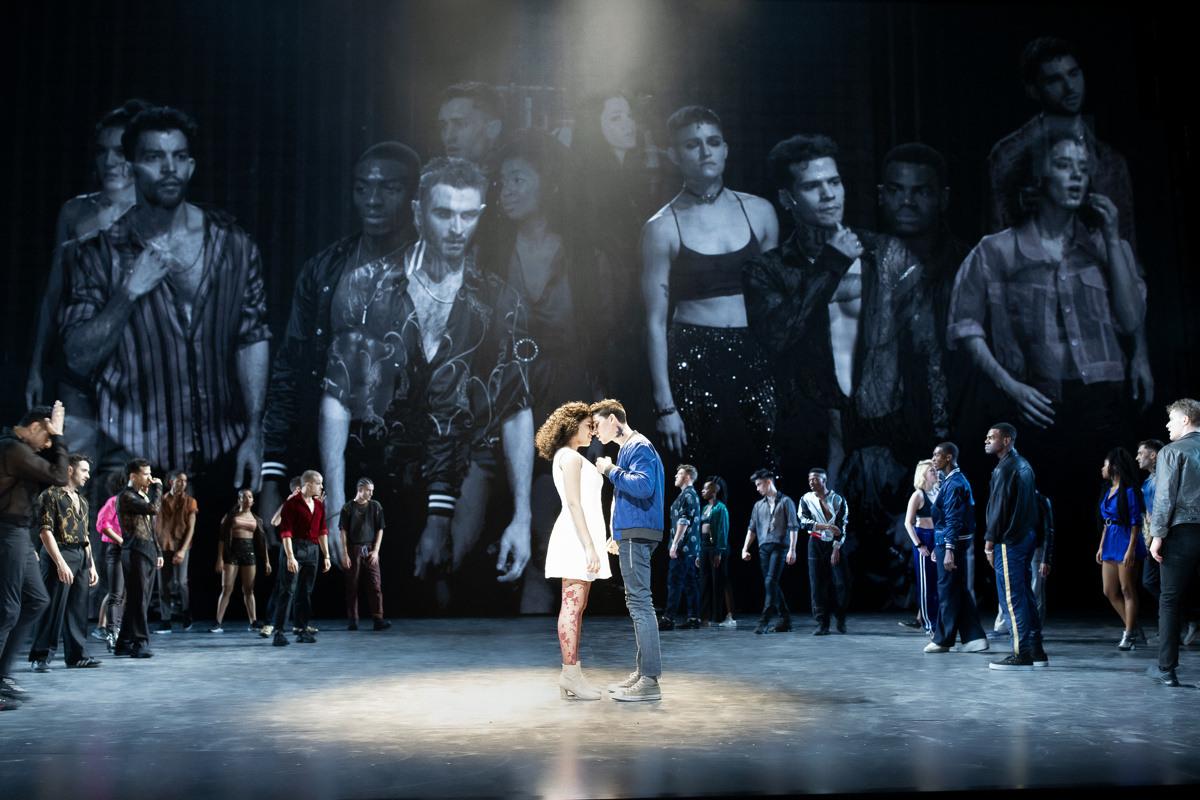 Now for the extensive use of videos (design by Luke Halls) directed by Quinn Matthews.  They work.  Sometimes you have to work at what to focus on – as there are many – but in the long run they are so smoothly integrated into the production that they are a marvel to behold.  Giving you multiple perspectives of the action.  Sometimes live action video, or filmed.  Close ups and long shots that add just the perfect details.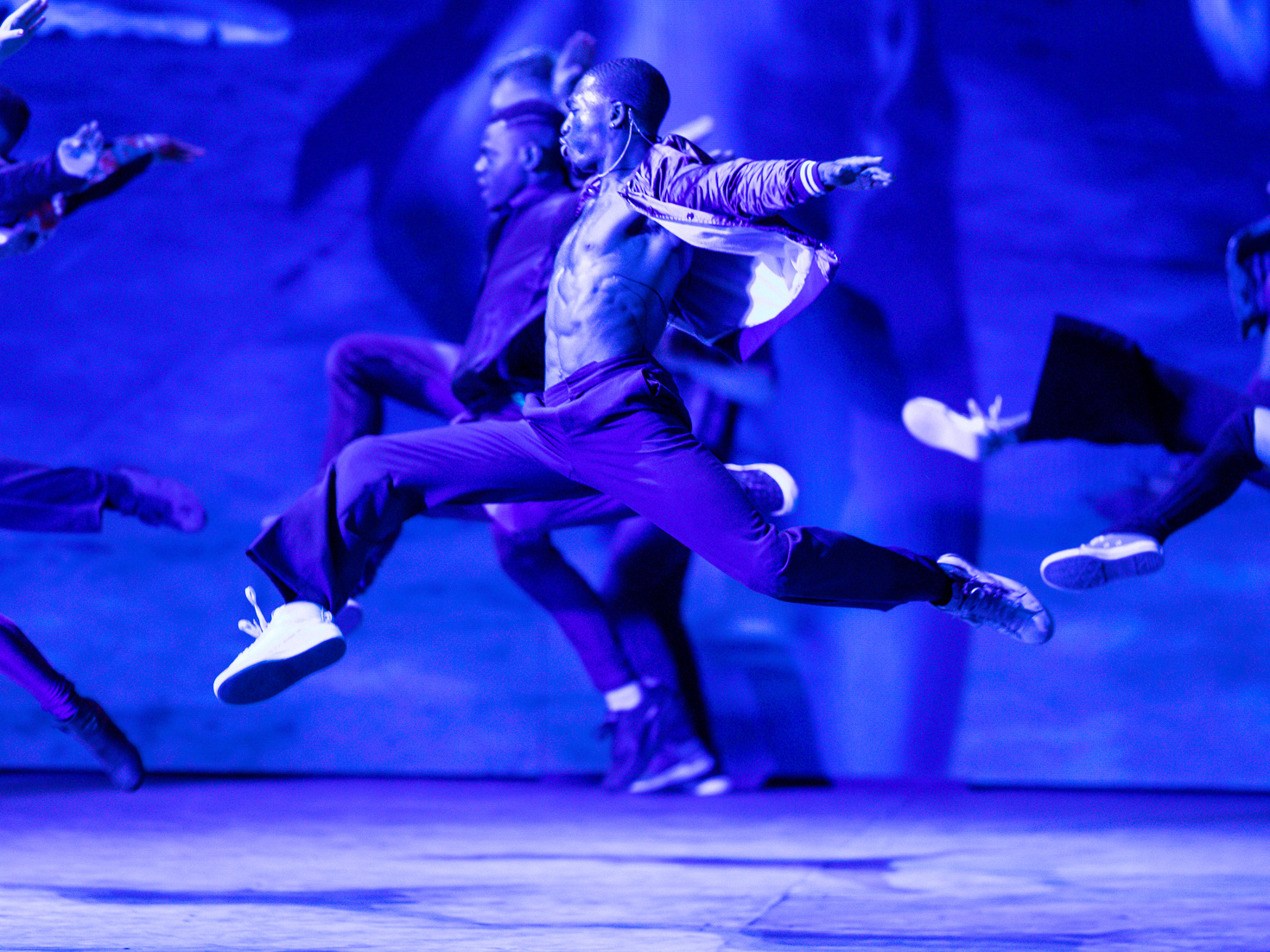 Jan Versweyveld (scenic & lighting design) has also done a superlative job – leaving the mammoth stage wide open for the dancers yet having smaller spaces at the rear of the stage for Doc's drugstore and the shop where Maria works with her best friend Anita (a fiery Yesenia Ayala) who is the girlfriend of Maria's brother Bernardo (a fierce Amar Ramasar) who is Tony's antagonist.
Resulting in an avalanche of events to the explosive rumble, with bare chested tatted men fighting it out.  In the rain.  Lots of rain.  And violence.  And death.
The original production was way ahead of its time.  WEST SIDE STORY has now caught up to itself.
When was the last time a show left you breathless?
"Daddy-o" (book Arthur Laurents) might even become cool again.
HIGHLY RECOMMENDED
1 hour 45 minutes NO INTERMISSION – NO LATE SEATING
Photos:  Jan Versweyveld
Visit www.TalkEntertainment.com
Tags: No Comments