Love may pierce your heart at the most unexpected times with a most unexpected partner.  Some may have love taken away and some may never experience it at all.  Such is the case in Lanford Wilson's beautifully written and constructed 1987 play BURN THIS which is having a just about perfect revival at the Hudson Theatre through July 14th.  I recommend that you see it.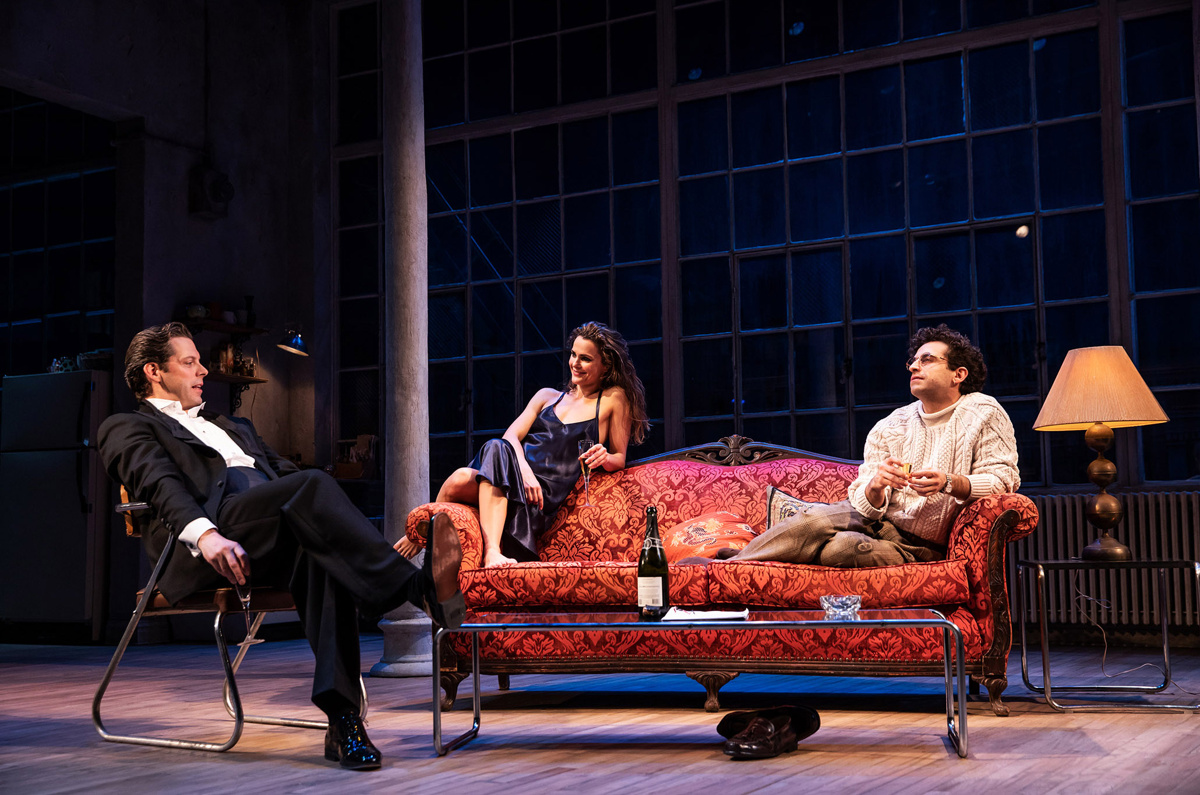 With an excellent cast of four that delves beneath its characters to expose feelings that have remained stowed away we find ourselves eavesdropping in on the lives of Anna a ballet dancer (Keri Russell) and her boyfriend Burton an independently wealthy writer pondering his sci-fi movie (David Furr) and her gay roommate Larry (Brandon Uranowitz) an advertising copywriter (who supplies much of the humor) in the fall of 1987 in a loft-cum-dance studio in lower Manhattan as they mourn the death of Robbie their brilliant gay best friend dancer who was killed in a freak boating accident who lived with Anna and Larry.  Larry doesn't mind spending a lot of time with Anna and Burton whom he has his subtle yet hungry eyes on.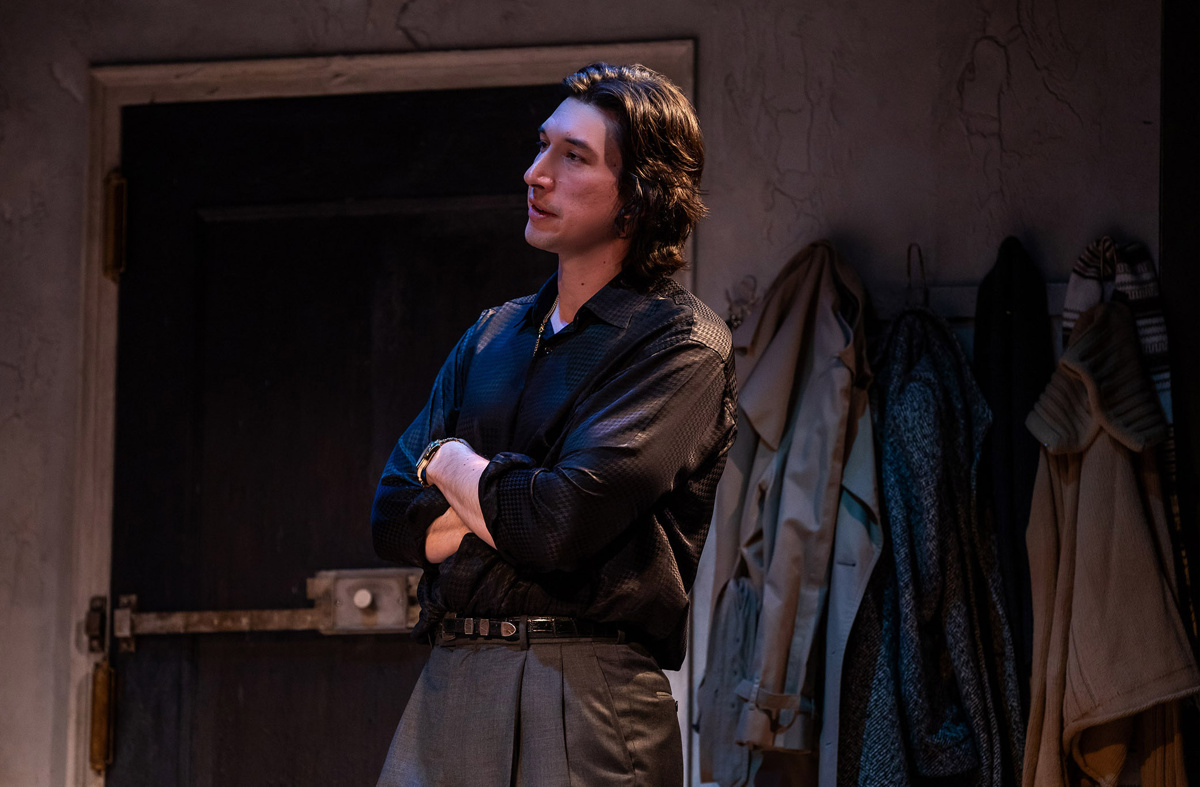 Into this triangle of sorts arrives Pale.  Like a whirlwind blown in from New Jersey.  The brother of Robbie.  To pick up the deceased belongings.  Three months after being notified.  Pale is anything but as portrayed by Adam Driver.
There is something overpowering about him.  His size.  His charisma.  His talent.  His look.  His way with words.  At first off-putting and then later on as the relationship between he and Anna develops despite Pale being a married guy with kids and a cocaine habit things unexpectedly get out of hand we see a softer and more mature person emerge.  It's quite a performance.  Especially his first shot out of a canon entrance.  And no one wears a mini silk Kimono as does Adam Driver.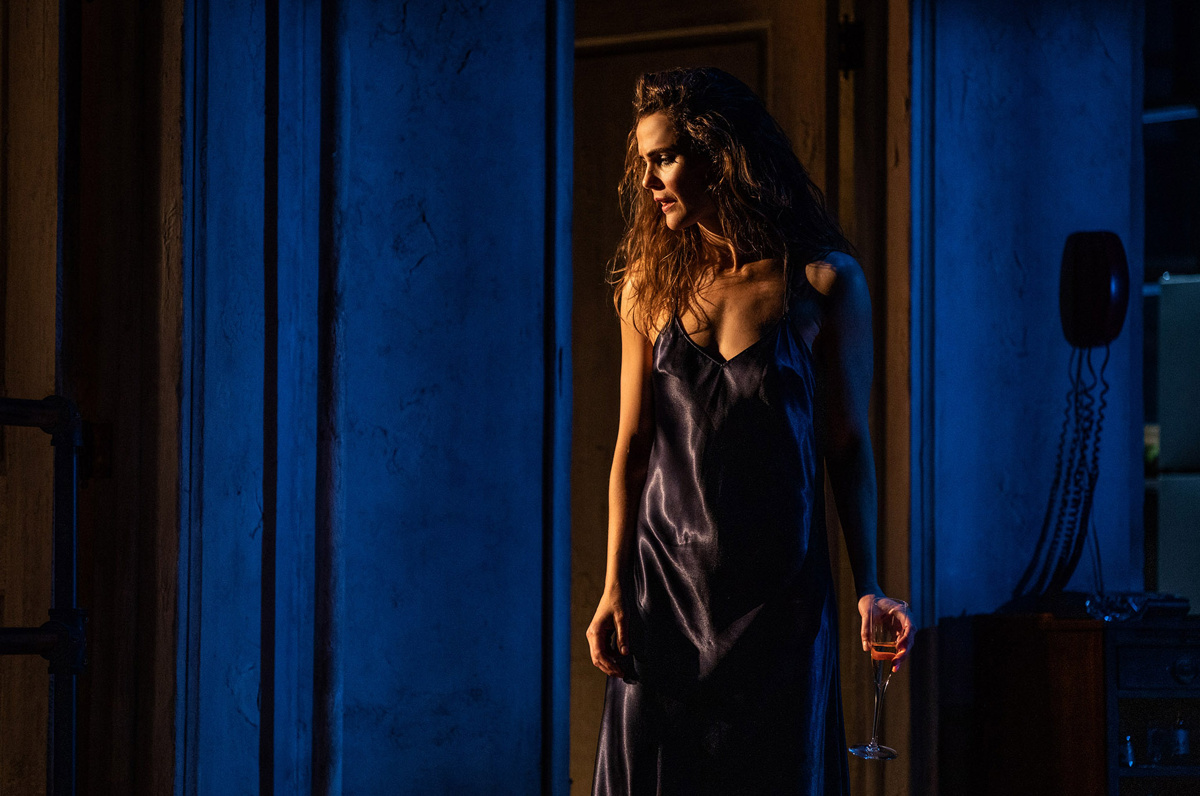 Act II begins on New Year's Eve.  A time when unexpected things can come to a boil.  And they do.
The final outcome is beautifully rendered and the title BURN THIS becomes apparent.
All four actors are superb.  They are skillfully directed by Michael Mayer who also directed one of my favorite musicals this season HEAD OVER HEELS.  Something in common with each other.  No?
Definitely yes.  This is one production that is a must see.  With wit and a huge heart.  All the elements come together to make a most satisfying journey through the land of love – from Derek McLane's set design to the costumes of Clint Ramos that define character without a word being spoken that are beautifully lit by Natasha Katz.  BURN THIS is a breath of fresh air wafting through this most mediocre season.
Photos:  Matthew Murphy
Visit www.TalkEntertainment.com
Tags: No Comments